V ECPD REGIONAL CONFERENCE ON HEALTH ECONOMICS
with the main topic
Allocation of SCARCE
Resources in Health Care
(Hotel "Milenij" - Opatija, 28 - 29 September 2018)
European Center for Peace and Development of the Univesrity for Peace established by the United Nations (ECPD) organised in Opatija the Fifth ECPD Regional Conference on Health Economics with the main topic "Allocation of Scarce Resources in Health Care".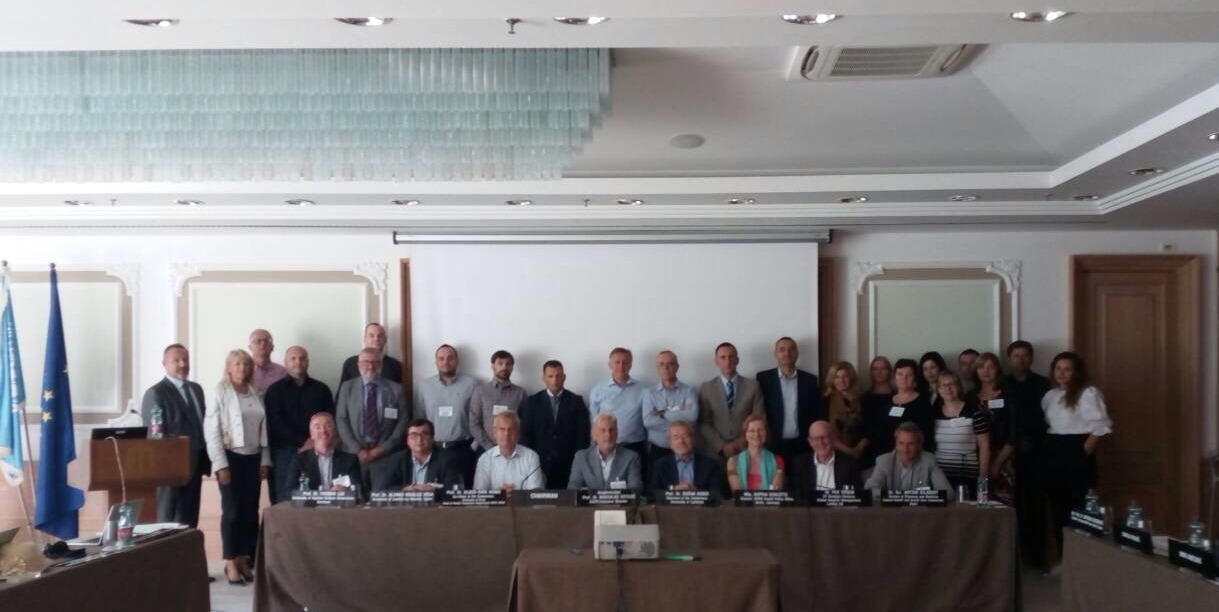 The conference was chaired by Prof. Dr. Dušan Keber, former Minister of Health of Slovenia, University of Ljubljana and co-chaired by Prof. Dr. Klaus-Dirk Henke, Head of the Department of Public Finance and Health Economics ECPD UPUN, University of Berlin and Prof. Dr. Ana Stavljenić-Rukavina, Vice-rector of the International University Libertas, former Minister of Health of Croatia.
The lectures were delivered by renowned international experts in this field: Dr. Benno Legler, Director of Healthcare Sector, WiFOR, Germany, Prof. Dr. Alvaro Hidalgo Vega, University Castilla-La Mancha, Spain, Dr. Per Troein, Vice-President, Strategic Partners, IMS health, London, UK, Dr. Sci. Antonio Gilabert, Director of Pharmacy and Medicine, Catalan Health Service, Government of Catalonia, Spain, Prof. Dr. Thomas Lux, Director of the eHealth Center of the University of Applied Sciences Niederrhein, Germany, Prof. Dr. Tit Albreht, National Institute of Public Health of Slovenia, Dr. Sophia Schlette, Director, BVDD Health Policy Office, Berlin, Germany, Ass. Prof. Dr. Antonija Balenović, Director, Primary Health Care Center Zagreb, Croatia and others.
The Conference covered the following main topics:
·                     Macro allocation of resources in health care: setting priorities and tools
·                     Ethical issues in local, regional and national allocation of health resources
·                     Multi-Criteria Decision Analysis (MCDA): Methodology for resource allocation
·                     MCDA as a tool for the decision-making process: the case of medicines
·                     Models of disinvestment in health care as means of improving allocative efficiency
·                     The economic importance of the health care sector in the short and in the long run: Health economics reporting in the Balkan states
·                     Pay-for-performance: the future of allocation
·                     Digital technologies in primary health care management
·                     Digital Revolution or Evolution: The future digital hospital and other.
Participants of the Conference received an internationally valid Certificate of the European Center for Peace and Development of the University for Peace established by the United Nations.
ECPD organised this Confernce on the initiative and in cooperation with the Ministries of health from countries in the region and in the scope of the ECPD International Program of Transfer of Knowledge. It was decided that the following VI Regional Conference on health Economics will be held on 27 – 28 September 2019, in Hotel "Milenij" in Opatija.