The Sixth ECPD International Conference on National and Inter-ethnic Reconciliation, 
Religious Tolerance and Human Security in the Balkans
  Brijuni islands, Croatia, October 28-29, 2010.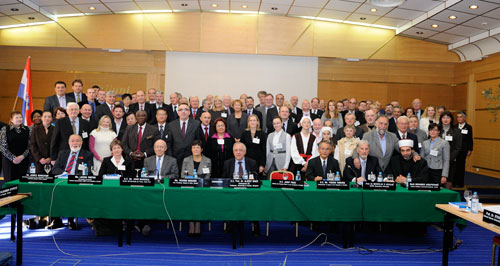 Participants of the Conference

The Conference was organized and held by the European Center for Peace and Development (ECPD) of the University for Peace established by the United Nations in cooperation with the Regional Government of Istria and support by the Ministry of Foreign Affairs of Japan, Tokyo Club, Japan Foundation and Mitsui & Co.
 It was continuation of five previous Conferences, three held in Belgrade, one (the Fourth) in Milocer, Montenegro, and one (the Fifth) in Brijuni Islands, Croatia, all of them devoted essentially to the same goals – contribution to national reconciliation, religious tolerance as prerequisite for building stable peace and sustainable development of the Region. At the end of the Conference a Declaration on Implementation of the Human Security Concept in the Balkan Region was adopted with consensus.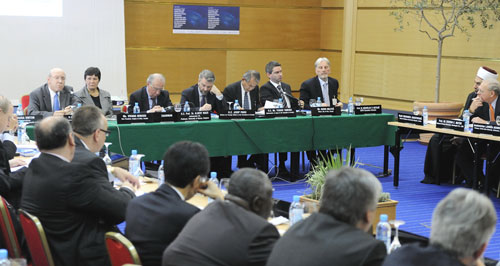 The main theme of this year's Conference was "Implementation of the UN Human Security Concept in the Balkans" with its two main goals: Freedom from fear and Freedom from want". The Conference was attended by 150 participants, including the former presidents, prime-ministers, ministers, diplomats, government officials, religious leaders, academics and other high level figures from the Balkan as well as the other European countries and from Japan, United States, Canada, India, Seychelles, Ghana, Iran and from various international organization.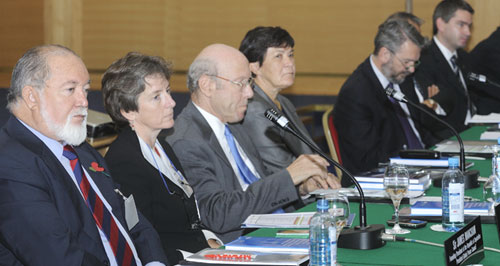 The topics discussed included implementation of the human security concept in the Balkans, the impact of the global economic crisis, regional and international integration, reconciliation, inter-religious tolerance, and education for peace . It explained the concept of human security as including the right of people to live in freedom and dignity, free from fear, poverty and despair, and able to enjoy their rights and develop their human potential. After highlighting the unhealed wounds and continuing tensions in the region, exacerbated by the global financial and economic crisis, crime, corruption and trafficking, it emphasized that the opportunities outweigh the obstacles. It called on the leadership of every Balkan country, Greece and Slovenia, the European Union and the greater international community, UN Agencies and their leaders to engage in vigorous implementation of human security in the Balkans in order to promote reconciliation, bridge-building and peaceful coexistence in the region.

The documents presented at the Conference will be published in the Proceedings, as it has been done in the past and it will be widely distributed.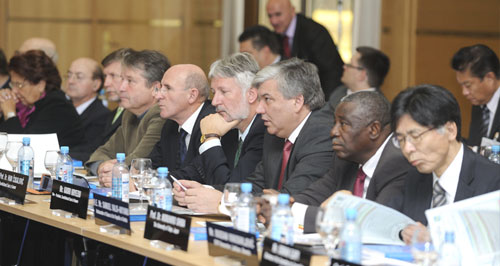 ECPD and the University for Peace were established by a resolution of the UN General Assembly and the ECPD is affiliated with the UN University for Peace. Former UN Secretary General Boutros Boutros-Ghali is President of the ECPD Honorary Council and sent a message to the Conference.


Related documents:
·         Declaration on Implementation of the Human Security Concept in the Balkan Region